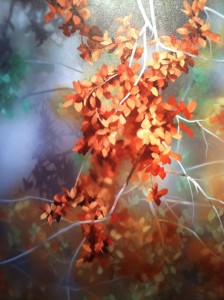 " Chris Amodeo is a gifted healer. More precisely, his remarkable and extraordinary ability, as a Master Rolfer, to facilitate healing of painful and often life disrupting musculoskeletal disorders is an enduring source of wonderment for me. Chris gets my most difficult patients, those for whom traditional physical therapy has not been effective. Invariably, he succeeds where these other therapies have failed. No wonder people fly in from distant parts of our country to visit Chris to become healed. I wholeheartedly recommend him to you with the highest confidence that you will, when under his care, experience the well being you are seeking. "
Gregory H. Wolf M.D.
The Center For Transformational Medicine
"I am absolutely and unequivocally in love with Rolfing. As I lay down for my session, I already dread the end of it as I want it to go on and on. Once the session is over, I walk out light as a feather and then spend the week simply waiting and literally counting the days until the following session.
I am no novice to bodywork and have tried many approaches throughout the years. Nothing comes close to the amazing transformation that I see and feel, not only in my body but also in my entire being. Chronic pain seems long gone, posture has dramatically changed, I feel grounded and tuned in with myself. Chris is a healing artist, he has found his gift and certainly has perfected it. It is, indeed, remarkable.
Chris, Thank you for all that you do. "
Massy F.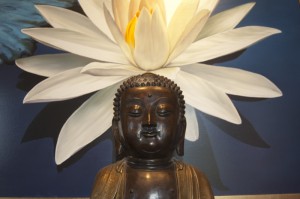 "I have worked with Chris for over 10 years.
My passion is running and having completed a Boston Marathon in the late 90's I set my sights in 2001 on achieving a long term goal of completing nine more. I'm 6 ft 4 inches, actually a bit more than that after Rolfing, which presents unique challenges as a marathon runner. At that time I had chronic back, hip and knee pain. I knew it would be tough to achieve my goal given how I was feeling.  I had heard about Rolfing and called Chris after seeing his ad in Coast Magazine.
After going through the ten series I felt like my entire body and mind went through a "rebooting" process. The positive response was instant.  Through his detailed work and commentary of what we were accomplishing every step of the way, I learned a lot about my body and especially the connective tissue that was causing my challenges. I soon had an expanded range of motion, freedom of movement and most of all was pain free. We have continued to work together through the years and in 2009 I achieved my goal as a direct result of Rolfing. As the years progress I continue with "tune-up" sessions with Chris. Sessions are usually an hour but I fly in from out of State for periodic "marathon"sessions. Only fitting for me, a marathoner. He assures me that I'm his only client with whom he'll do a three hour Rolfing session.
I often joke with Chris that if every health insurance company covered Rolfing as preventative medicine, our Nation would see our overall health care costs plummet!
Jay W.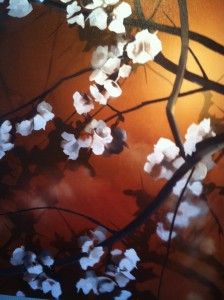 I'm a mess…59 years of self-abuse has taken a cumulative toll on my body & mind. Yeah, I know it's all my fault & I really shouldn't whine so I try not to unless there is a sympathetic ear available. I've worked in construction most my adult life to earn a living, raised & competed with 2 sons on all the physical & mental levels that entails, regularly done cardio & weight lifting & been an avid outdoorsman to be able to "get away from it all".
My body hurts to varying degrees all the time so I've been extremely diligent in finding help to mitigate that constant pain. Over the past 34 years I've experimented with a multitude of physical therapies provided by a diverse cast of characters with mostly disappointing results. I eventually found two people that I can depend on & one of them is Chris Amodeo.
I first came to Chris about 12 years ago for help with a severe case of sciatica which quickly became just an unpleasant memory & have been a regular ever since. In my experience there are very few true "healers" out there & Chris is one of them. He is obviously well trained & knowledgeable in his field of therapy but more than that he is naturally intuitive. This intuition combined with his acute attention to my individual physical & mental idiosyncrasies make him unique in my experience. Every time I leave a session with Chris I feel so much better than when I arrived it is difficult to describe in words…but I'll try:
Scene 1- I pop up from the table; I can actually feel energy coursing through every part of my body (even parts that I thought abandoned me); I am young & invincible again; I walk out the door with crystal clear vision ready for anything.
Scene 2- I barely peel myself off the table; I feel like a blob of goo; I have never been this relaxed & loose in my entire life; I walk out the door levitating on a thick, soft cushion of air & wonder if I should drive in this condition.
Chris, what you do works for me. Thanks, man!
Mike W.